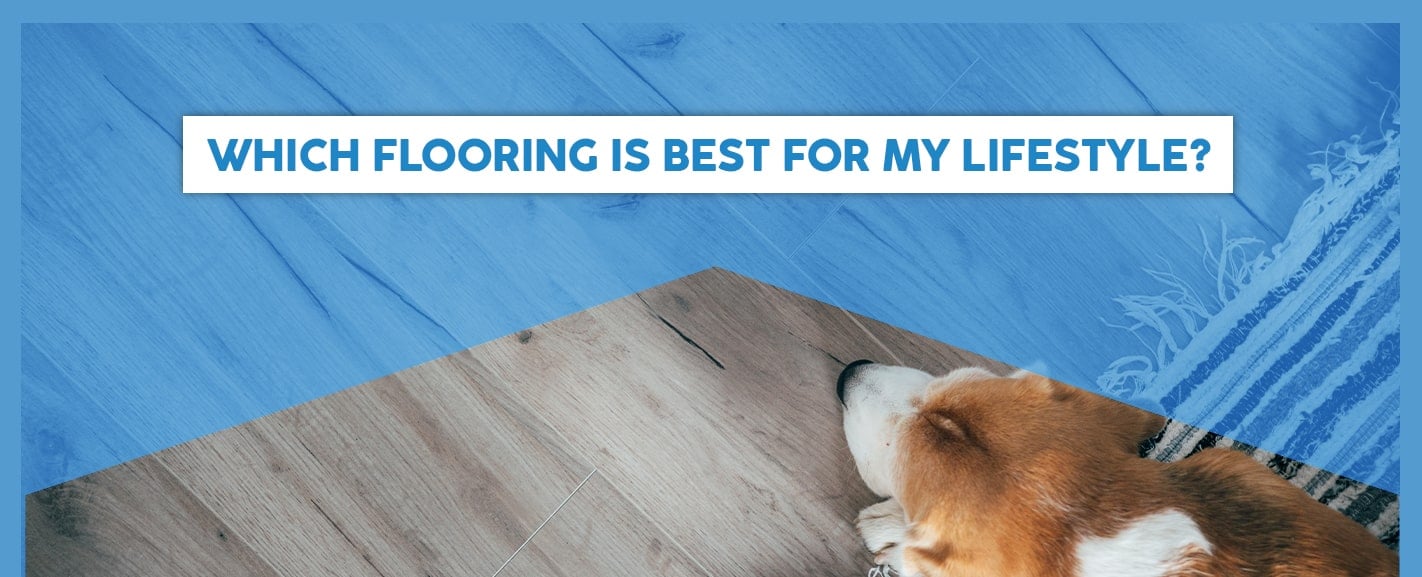 As a homeowner, you have a wide selection of flooring choices for your living space. Choose flooring for your lifestyle to make your daily activities and hobbies easier to manage. Follow these tips for selecting flooring for your home.
Questions to Ask Yourself When Choosing Flooring for Your Lifestyle
As you start shopping for new flooring, ask yourself the following questions.
How much traffic will my floor have to withstand?If you plan on entertaining often, you need flooring that can withstand high traffic. On the other hand, if you'reredesigning a bedroom, you can focus on aesthetics or comfort.Where am I installing the floor? If you're putting new flooringin the bathroom, your flooring material should be moisture-resistant. You can choose a comfortable, warm material if you're installing new floorsin the living room.Who will be walking on the floor? Consider the age range and abilities of the people in your home. You may want soft flooring for your children and non-slippery flooringfor your older relatives.How much time do I want to spend maintaining my floors? If you want an aesthetically pleasing material, you may have to put more effort into keeping it clean. On the other hand, if you have a busy lifestyle, you may want an easy-to-clean material.How long do I want my floors to last? New flooring can be a significant investment. Consider installing floors that last a long time, so you don't have to replace them again in a couple of years. However, if you have children and you expect their interests to change as they get older, you may want a cheaper floor that you can replace later.Why am I installing new floors? Think about your priority when it comes to your new flooring. You may want to update your home's look to impress your guests, or you may like durable flooring to make cleaning a breeze. Either way, knowing why you're installing new floors can help you decide what's most valuable to you.
Flooring for Your Lifestyle
Depending on your lifestyle, you may need different types of flooring in your home. Explore what flooring would be best for you.
Flooring for Pet Owners
If you own a pet or two, you need durable flooring that can withstand scratches and accidents. It's also helpful to have non-slippery floors so your pets can run safely in the house. These low-maintenance, high-quality flooring materials are thebest options for pet owners.
Vinyl: Vinyl flooringoffers good traction and is comfortable for your pets. As a durable, low-maintenance flooring material, it doesn't trap pet dander, and it resists moisture and scratches. It also muffles sound as your pets walk around the house.Waterproof laminate: Waterproof laminateis easy to clean and hides scratches. It also resists liquids to guard against accidents and muddy paws.Hardwood: Hardwood flooringis easy to clean because it doesn't collect dander. Instead of replacing the whole floor, you can switch out one damaged or worn-out panel. Consider hand-scraped or distressed wood to hide imperfections. You can also look intoengineered hardwood, which is more resistant to moisture and wear.Tile: Tile flooringresists stains, scratches and water. It's also easy to clean and doesn't trap pet dander.
Flooring for People With Allergies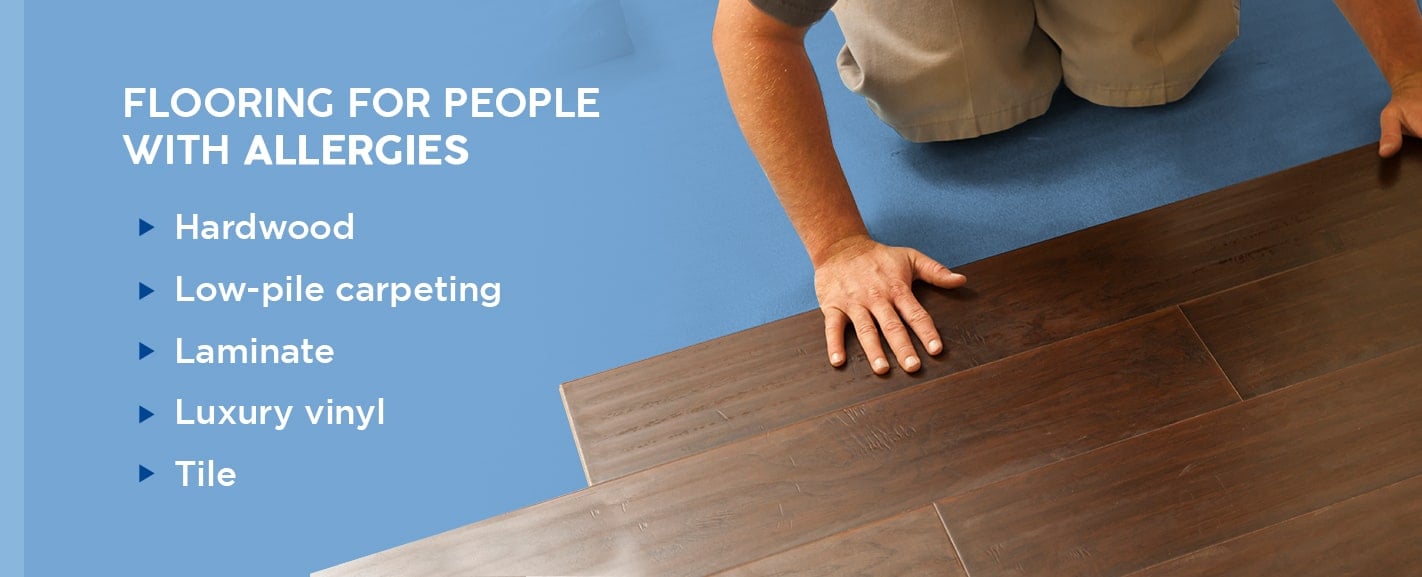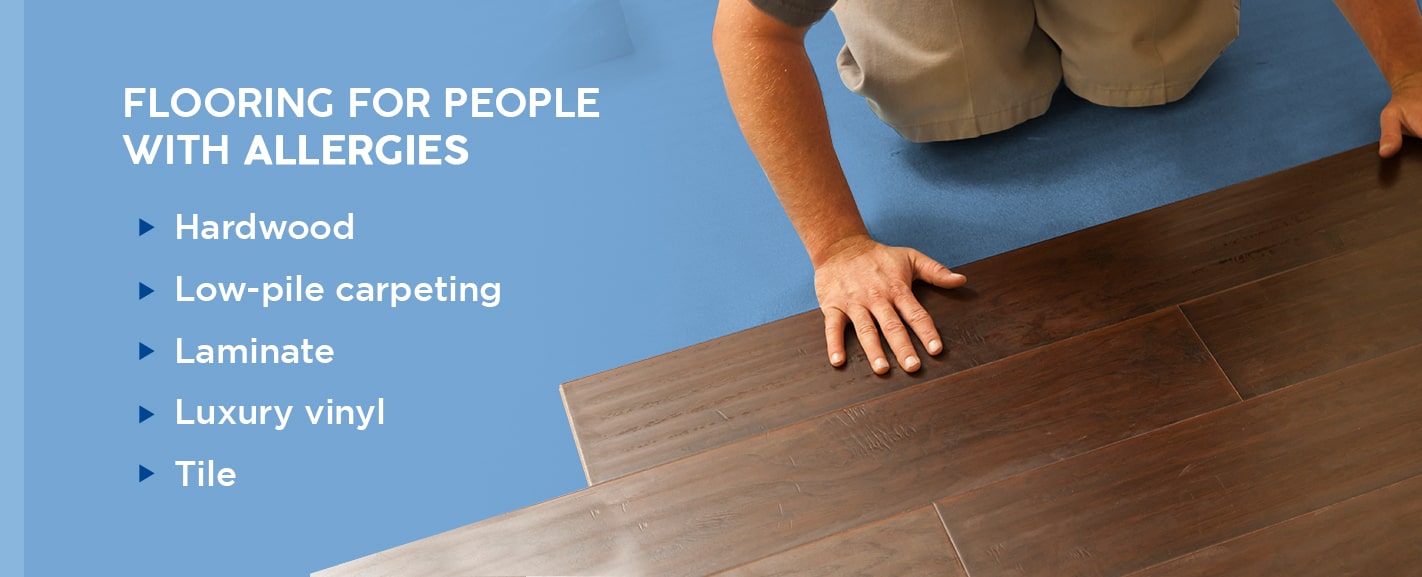 Those who suffer from allergies need easy-to-clean floors with low volatile organic compounds. These flooring types arebest for people with allergies.
Hardwood: Hardwood flooring is easy to keep clean because it doesn't trap indoor air pollutants. If you choose this material, make sure you use a zero-VOC or low-VOC finish to improve your room's indoor air quality.Low-pile carpeting: If you like the look of wall-to-wall carpets, considerlow-pile carpeting that retains less dirt than traditional options. You'll want to vacuum it and get it professionally cleaned to protect those in your family with allergies.Laminate:Laminate flooring features a seamless installation that doesn't accumulate contaminants. It's also low-maintenance and cleans up in a snap.Luxury vinyl: Luxury vinyl flooringis easy to clean. It's scratch-resistant, so dirt and debris can't get stuck inside the cracks.Tile: Tile flooring is low-maintenance and has a smooth surface that doesn't attract allergens.
Flooring for Families With Kids
Families with kids need durable, comfortable flooring to keep up with all the activities that take place in the home. Here are thebest flooring options for kids.
Luxury vinyl:Luxury vinyl flooring is resistant to moisture and scratching and is comfortable for little feet.Carpeting: Carpetis one of the best flooring options for families because of its warmth and sound-dampening qualities.Tile: Tile is durable against wear and tear and is easy to keep clean.Hardwood flooring: Sturdy hardwood flooring can withstand all the activities your kids enjoy. It's simple to clean up messes.Waterproof laminate:Waterproof laminate flooring is durable against kids' activities, and you can wipe up any spills with a mop or cleaning cloth.
Flooring for Frequent Entertainers and Hosts
If you entertain often, you need aesthetically pleasing, low-maintenance flooring. Here are some options for thebest flooring for high-traffic areas.
Luxury vinyl:Luxury vinyl flooring is durable and easy to clean. It offers various color, texture and size choices and can even look like natural wood or stone.Tile: Tile flooring is sturdy and low-maintenance, so you can focus on entertaining your guests instead of cleaning. It offers multiple color and size options to help you get your desired look.Berber carpet: Berber carpetis comfortable for your feet and comes in various colors and patterns to hide stains.Laminate: Laminate flooring looks like natural wood but can be slightly more durable. It resists dents and scratches.Hardwood:If you're going to use hardwood flooring in your home when you entertain many guests, you may want to get distressed orhand-scraped wood. These unique wood patterns mask and even celebrate imperfections.
Flooring for the Environmentally Conscious
If you're concerned about how your flooring affects the environment, invest in natural flooring materials without VOCs. It also helps to get long-lasting flooring so that you don't have to manufacture new materials. Here are some of the best flooring options for the environmentally conscious.
Hardwood:Reclaimed hardwood is the most eco-friendly option since it lasts a long time, doesn't have VOCs and contains natural materials. If you have to finish your floors, use a low-VOC or no-VOC finish.Engineered hardwood: This type of wood flooring is more environmentally friendly than solid hardwood because it uses fewer trees for each panel. It doesn't have VOCs, and it contains natural materials.Wool carpet: Even though carpeting usually has VOCs in its fibers, you canfind a carpetwith natural materials instead. Wool carpet is comfortable, soft and comes in various colors. It's also durable, so you don't need to replace it often.Polyester carpet:As an alternative to natural materials, a polyester carpet contains recycled materials. It's durable and comes in many color options.
Schedule an In-Home Appointment With 50 Floor to Find New Flooring
To find the best flooring for your lifestyle, we recommendscheduling an in-house appointmentwith our specialists at 50 Floor. We'll bring our flooring samples and expertise to you to help you make the best decision based on your daily activities and medical conditions.Make an appointment onlineor call 877-50-FLOOR.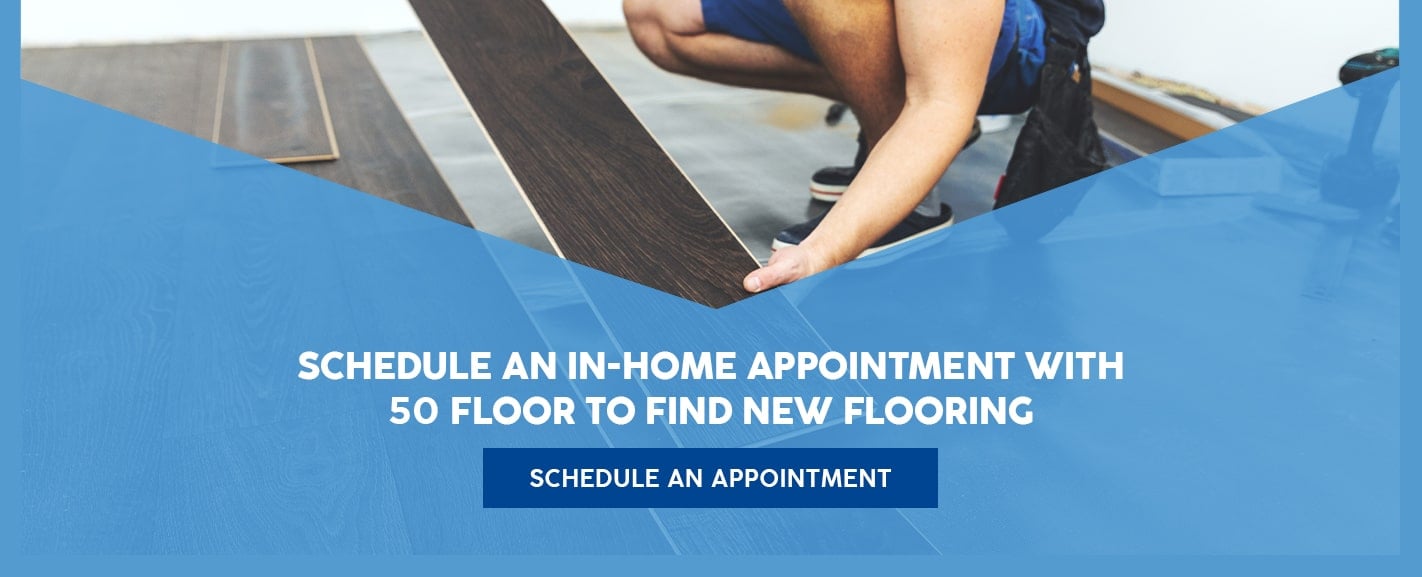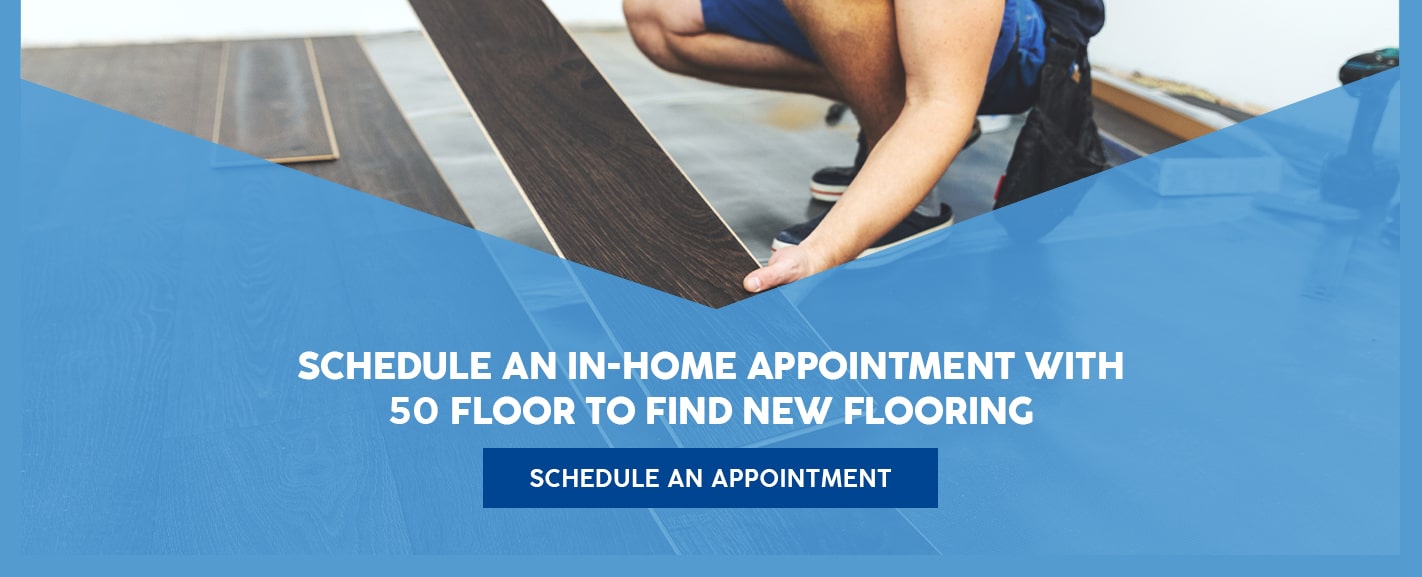 The post Which Flooring Is Best for My Lifestyle? appeared first on 50 Floor.
Did you miss our previous article…
https://xtreme-flooring.com/?p=75